Why Are Some So Chosen,
By Our Elders Now Passed On,
To Carry On Their Secrets,
That Otherwise Would Be Gone?

What Did They Know Then,
What Is It They Could See,
That No One Else Was Able,
Yet He Gave That Gift To Me.

The Secrets Can All Be Yours To Hold,
There Is Nothing You Can't Do,
As Long As You Are Listening,
All You Dream Of Can Come True.

Believe In The Stars & The Spirits,
Believe With Your Whole Heart,
And Anything You Want In Life,
You Will See Was There From the Start.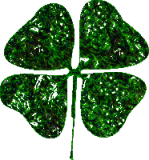 Sometimes, Just A Look Over Your Shoulder,
To See What You Just Passed By,
Will Show You That Lifes True Treasures,
Were Oh So Close, That You Could Cry.

Nothing At All Is Impossible For You,
If You Were Listening All Along,
The Rarest Treasures You Will Find
Will Come To You, Where They Belong.

So Listen, Can You Hear Him?
What Is It He Is Trying To Say?
Because You Were The One That Would Listen,
He Allowed The Gift To Be Yours Today.

~*~*~*~*~*~*~*~*~*~*~*~*~*~*~*~*~*~*~*~*~
May 18th/01
ABOUT THIS POEM:
The above poem was written in memory of my Grandfather,
Although he has been gone over ten years now,
I still embrace the memories, and the secrets of life he taught.
He has showed me that wonders never cease to happen.
I have learned I must share all lifes wonders to truly love life.
He still talks to me and his spirit is alive......